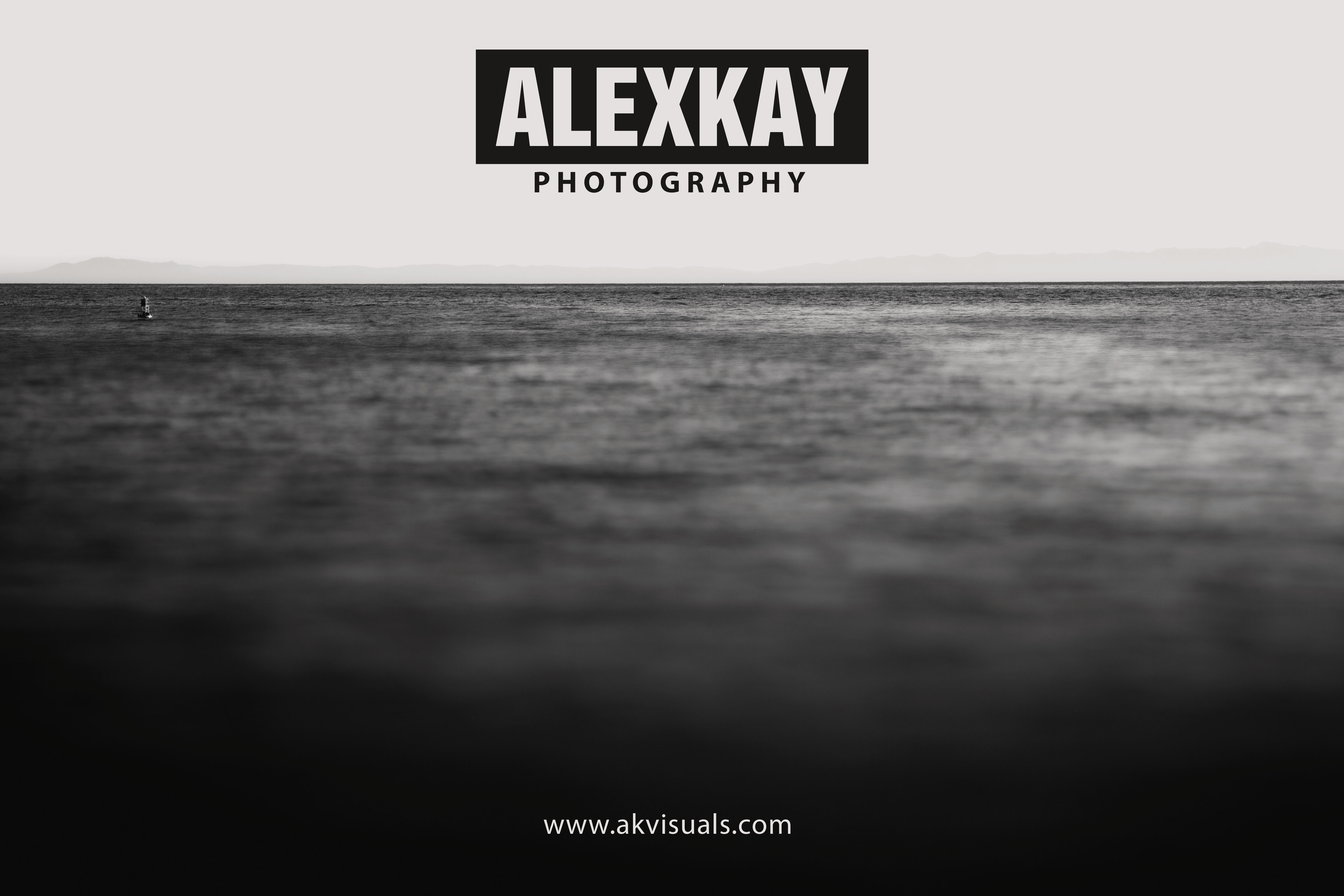 The Making Of A Logo
It's not an easy task for an artist to create a good working identity that will also fit ones visual style. It took me three months to develop mine. Most of the time, I was letting it to sit with me, revising, and checking if I can relate to it. Visual identity is your face. That's how people see and imagine you without knowing, who you are.
I started with a clear idea that I'm not going to make a trendy or complicated design. In many instances, my visual style can be characterized with words clean and simple. Furthermore, you don't want to overpower your product with your identity. In case of many artists, identity is not your product. Your images are. Unless you are a graphic designer, who specializes on creating visual elements for others. Anyways, clean and simple.
Anton Chekhov, Russian dramaturge, gave an advice about revising a story: 'First, throw out the first three pages.' It is relevant to design process as well. Feel free to throw away first few logos you made. They were essential to start a visual conversation, but most likely ain't no good.

Change a direction. Take a break and have a fresh start with new ideas.

Make an absurd. Make something you would never expect yourself to do on conscious level. It helped me with a better understand of what I wanted.

Take another break. And then the breakthrough arrives.

Many creative individuals are so engaged in a process of making that they don't want to stop. The perfection is unachievable. Sometimes you need to step back.
When you are creating a logo, a good idea to bare in mind is to check how it's going to work in different media, and what they are. Are you going to use it on a postcard? Business card? Letter, website, t-shirt, banner, sticker, equipment, etc? Your entire branding is your final destination.
I made a sample of a postcard to see how my new logo will work with it. Finally, I was pleased.
During the entire process, on each stage I was showing my logo to at least two people to receive a feedback. These people knew me well-enough to provide an adequate critique and suggestions.