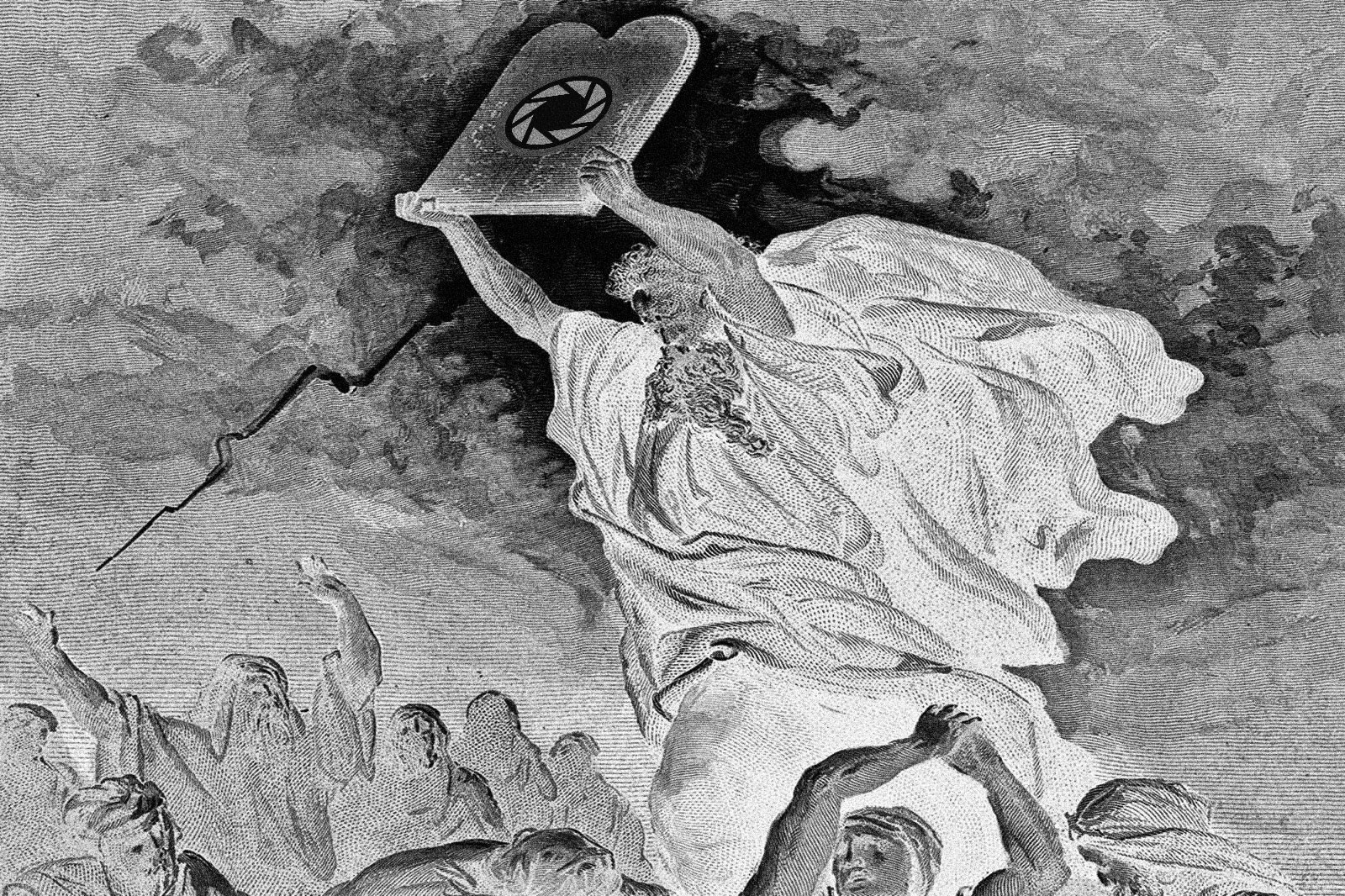 The Ten Commandments Of Photography
1. See, shoot, share.
2. Honor light, object, material, and time.
3. Thou shalt be true to one's self.
4. Honor thy ancestors and your contribution.
5. Thou shalt question.
6. Know and honor thy craft.
7. Defend thy medium.
8. Thou shalt not bear false idols, nor convert their roles.
9. Pursue the relationship between form and meaning.
10. Amaze and be amazed.

With a help of David Paul Leighton, Kelly Mitchell, and Ziyan Zhang.